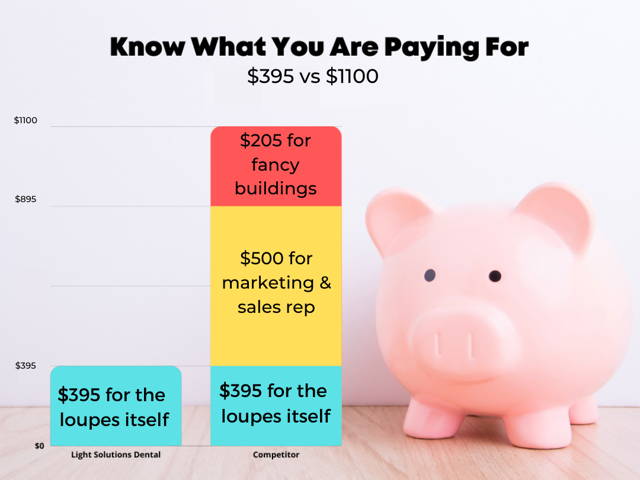 Don't overpay for your loupes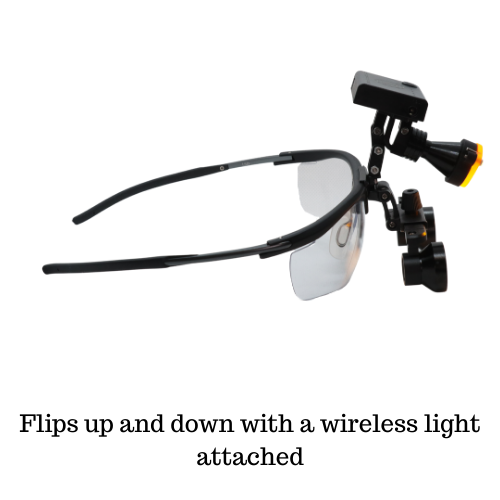 Complete system - loupes, lights and attachments to your eye wear of choice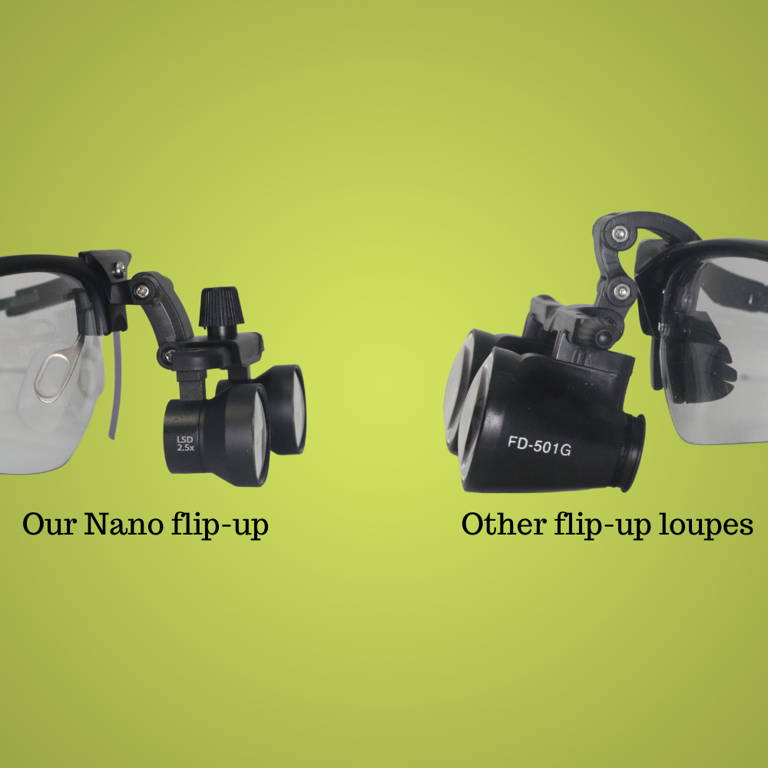 Flip-up loupes are great because you can flip them up to talk to patients. However, traditionally they are big and heavy. Our Nano flip-up loupes are light and small, making them convenient for everyday use!
Lightest flip-up loupe around

Large field of view - 120mm

Smaller, lighter, better than other flip-up loupes

Affordable - sometimes less is more

Loved by thousands of dentists, hygienists and assistants
Check out our Complete system
We have worked hard to seamlessly integrate our flip-up loupes with our wireless light. With our unique system, you can use flip UP the loupes without having to move the light, allowing to you switch between a normal safety glasses and loupes.